The castle of Methoni is one of the most important castles of the Peloponnese, located on the southwest coast of Messinia. It was an important port during its existence as well as an administrative centre.
Methoni, known as Pedasos in antiquity, is mentioned in Homer's Iliad as one of the seven cities offered by Agamemnon to appease the wrath of Achilles. Pausanias and Strabo refer to it as Methoni. It gained autonomy from the emperor Trajan and was reinforced with better fortifications in Roman times. During the early Christian period it became a commercial centre and a ship refuelling station.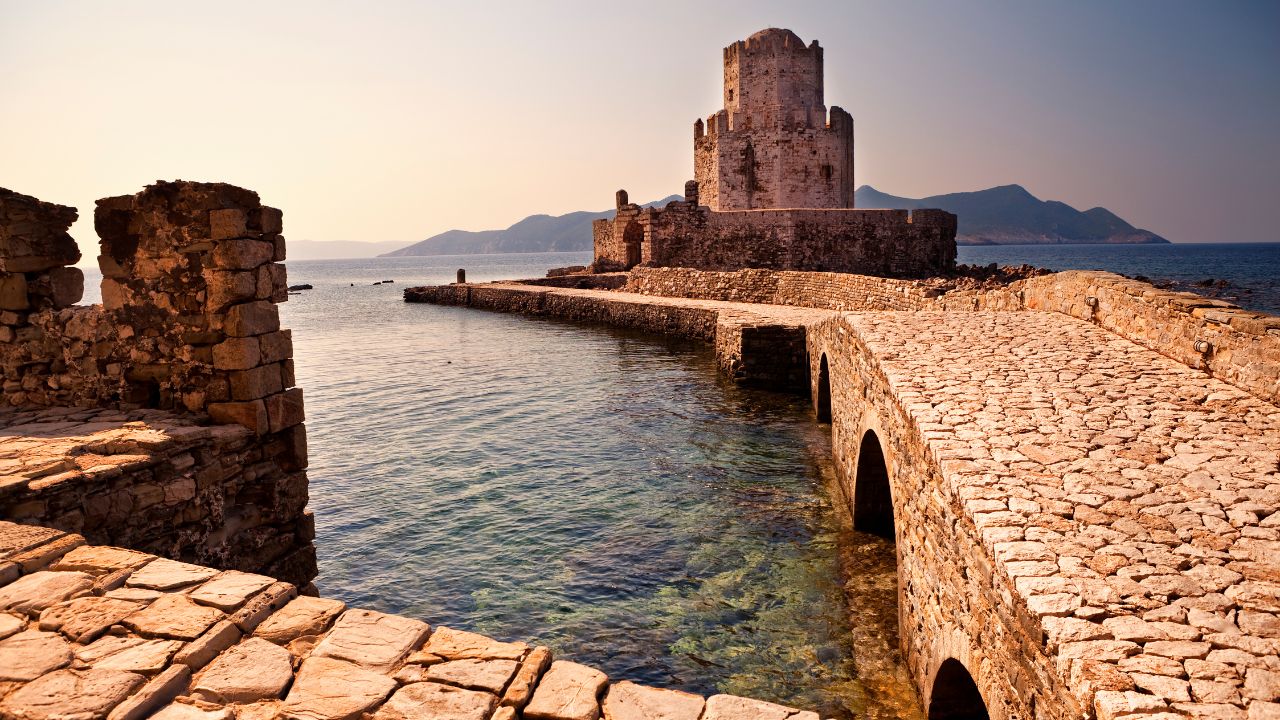 Venetians built this fortress to protect the port of Methoni from pirates and thus ensure their own control of shipping in the area. The walls of the castle also protected the small fleet of ships that docked at Bourji, a fortified tower built outside the walls. Tower was probably built in 1413 to protect this fleet from attack.
During the first Turkish period Methoni castle
The city of Methoni developed into a commercial centre and was fortified according to the interests of the Ottoman Empire. This prosperous period ended in August 1500, when, after a bloody siege, it was captured by the Venetians. The second Turkish period lasted until 1686, when it was liberated by Morosini and returned to Venice. In 1715, the Ottomans became owners of Methoni for the second time.
The castle underwent many modifications during its lifetime. The castle has been renovated several times during its long history, most recently in 2009. When work was carried out to strengthen its foundations and improve access for visitors with disabilities. It was more active during the years of its original construction due to the constant threats from the Ottoman Empire. During the early years of the Greek Revolution (1821), Methoni was one of the few castles that were not captured by the Greeks. In 1825, the Egyptian Ibrahim Pasha landed in Methoni (invited by the Turks to fight the Greeks). Ibrahim's headquarters were located inside a command building just above the entrance to the castle. In 1829, the French general Maizon, who liberated Methoni along with other parts of Greece, settled in the same building.